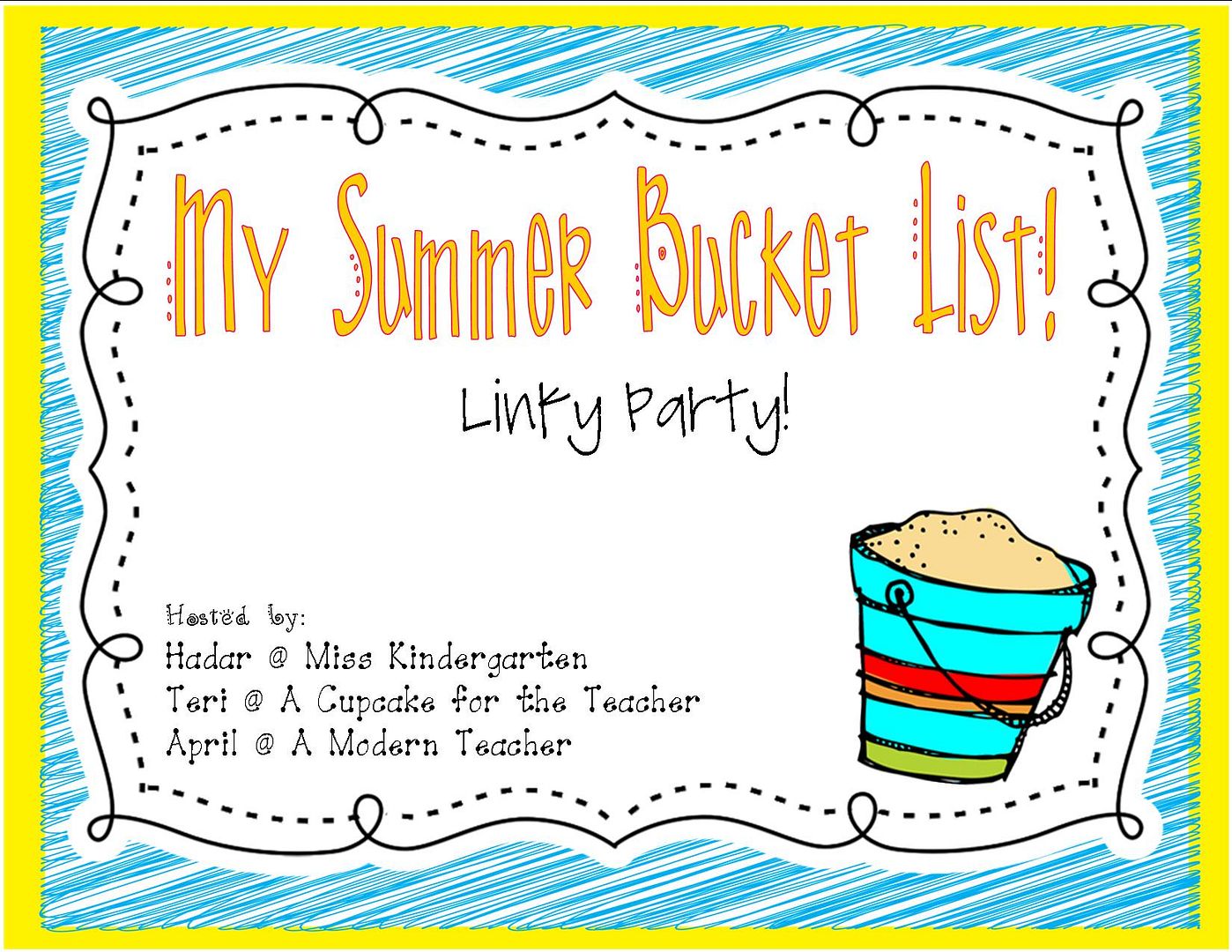 I am joining up with
April

,
Teri
and
Hadar
for my VERY FIRST LINKY PARTY. This summer I have so many things I want to accomplish:
Organize, organize, organize

is the very first thing on my list. Anyone who has seen my classroom would think I'm sometimes a little OCD but . . . my house is out of control. Summer is going to be a time for cleaning and purging half of the things in my house.

Get healthy

. That includes eating right, cooking and even - wait for it. . . wait for it. . . working out.

Go on vacation

. Come on, this is one of my favorite perks of being a teacher.
Complete some of my

Pinterest projects

. So many great ideas, so little time (check out my boards by clicking over on the right if you don't believe me). My goal this summer is to complete at least 20 things that I have pinned.

RELAX

by spending time with family and friends. That my blogging friends is what it's all about!
Thankfully I only have 19 days left until I can start on this list (can I get a woop, woop??!!??)