Sound the trumpets, pop the champagne bottles and get the confetti ready. . . it's time for another
Super Hero Saturday.
Once again I'd like to take the time to spotlight some of my all time favorite bloggers out there in blogland. Since I live in Florida, this week I'm featuring two of my fellow Floridians.
Super Hero 1
is one of my go to kindergarten teachers Vickie from
Mrs. Plant's Press
. One day I want to take a road trip on over to see her classroom, she is AMAZING. Vickie's blog is filled with pictures of all of the fabulous things that she does in her room. If you are looking for some great common core ideas, look no further. Vickie is one of the first bloggers that I actually purchased a TPT item from and my kids LOVED it. I have pinned anchor charts, math activities, reading activities, headbands ideas, and even cooking ideas from her blog. As a bonus if you follow Vickie on instagram you get to see lots of pictures of her adorable daughter.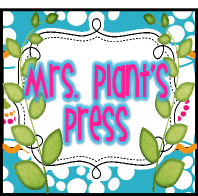 Super Hero 2
is actually one of the bloggers that I had the chance to meet last summer
(click here)
Denise from
Sunny Days In Second Grade
. Denise always has great common core ideas for the classroom and is starting to be one of my must reads when it come to using technology in the classroom. One of my favorite posts was when she recently talked about my new obsession ~ Instagram. . . click
here
to read her post. As always, she was spot on with everything that she wrote. Denise is super sweet, really talented and is one of my FAVORITE bloggers out there. Next year I'm looking forward to using her April Fool's joke with my kids and I can't wait to see what other technology ideas she will have to share.
Speaking of Super Heros, one of my heros from last week
(click here)
Farley
is hosting her monthly linky party
Currently
a little bit early. Last month I was tardy to the party
(seriously I was link #493)
so this month I'm not putting it off. . . here is what I am currently up to.
My tip for blogging is actually something that I read on Farley's blog last summer that really stuck with me. Just be yourself when you blog. With my blog this is me . . . the things I like, the ideas I want to share the journey I am on. I hope that you can find some ideas that you can use in your classroom or in your personal life to help you along with your journey. Well I'm off to organize my closet (maybe).